Allerton Brewing Company Continues to Grow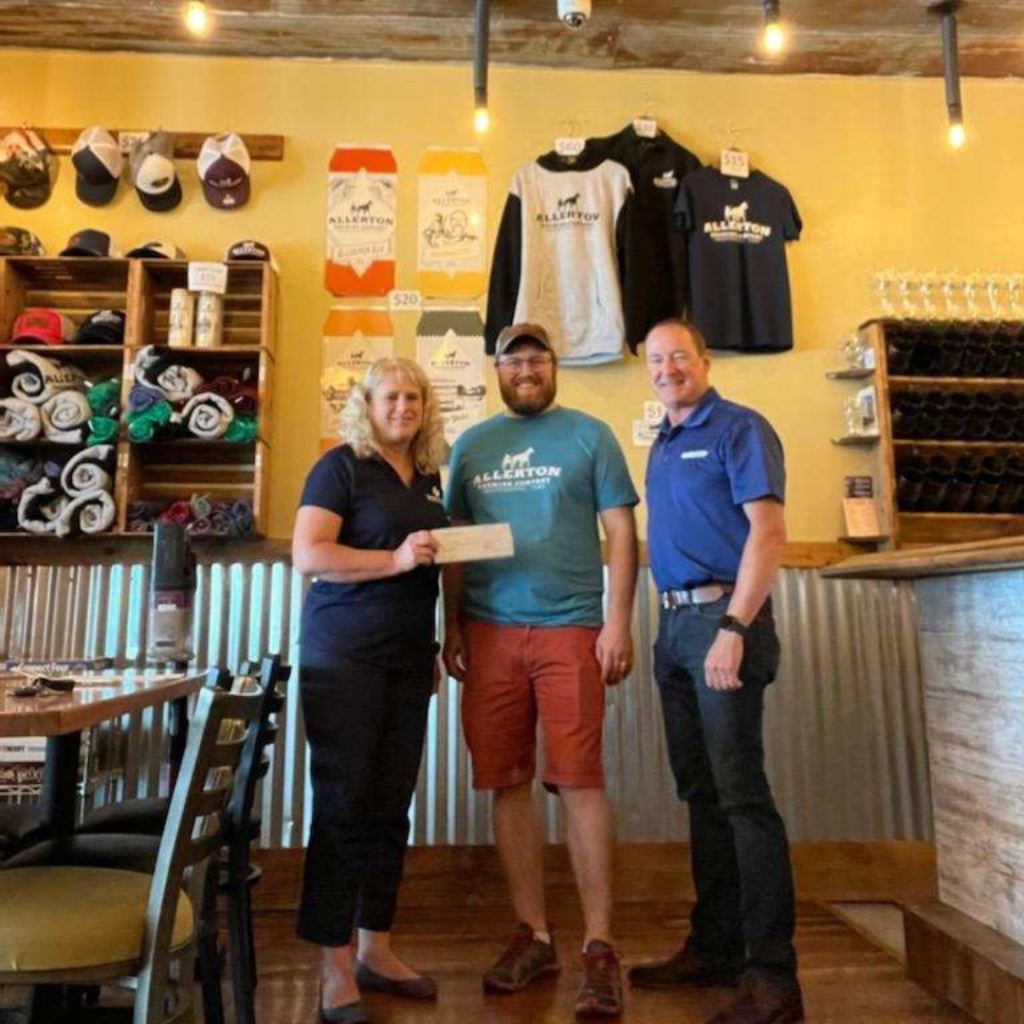 Allerton Brewery continues to grow with the help of the Buchanan County Economic Development Commission (BCEDC). Allerton Brewery just received their second loan from BCEDC's Revolving Loan Fund. The Business Growth Loan was established by BCEDC to do exactly what it has been doing for Allerton Brewery from the beginning. The first loan taken by the brewery was to help get this unique business off the ground in Buchanan County. Since opening in October 2020, the brewery has seen great growth and the need to expand which brought them back to BCEDC for a second time. This time to continue their growth as Buchanan County's only Brewery.
According to Lucas Gray, majority owner of the Allerton Brewing Company, "We simply have outgrown our brewing area. To keep up with demand we were able to create an expanded brewing area in the basement of King's Hall. Here we were able to add a much larger cooler and brewing equipment. The loan from BCEDC helped to make this all possible and allows us to increase production and continue to grow."
This expansion also highlights another BCEDC project. BCEDC wrote and Independence received a Catalyst grant in 2021 for King's Hall. This created the opportunity to make this space available for the Allerton expansion.
BCEDC offers not only the Business Growth Loan, but they also offer the 543 Kick Starter Loan for smaller startups. Both the Business Growth Loan and the 543 Kick-Starter Loans are intended to provide supplemental financing in support of new or expanding businesses located within Buchanan County through loans or loan guarantees. Funded projects must have the objective to make investment into the community's tax base, create and retain permanent jobs or provide a unique service within the communities of Buchanan County, Iowa. Both Programs will provide direct loans, or loan guarantees, to new or expanding small businesses within Buchanan County. The amount of the loan and other terms will be determined for each project individually, based on demonstrated need and availability of funds. The 543 Kick-Starter Loan is a $5,000, 4-year loan with 4% interest while the Business Growth Loan is up to $25,000 with 3% interest.