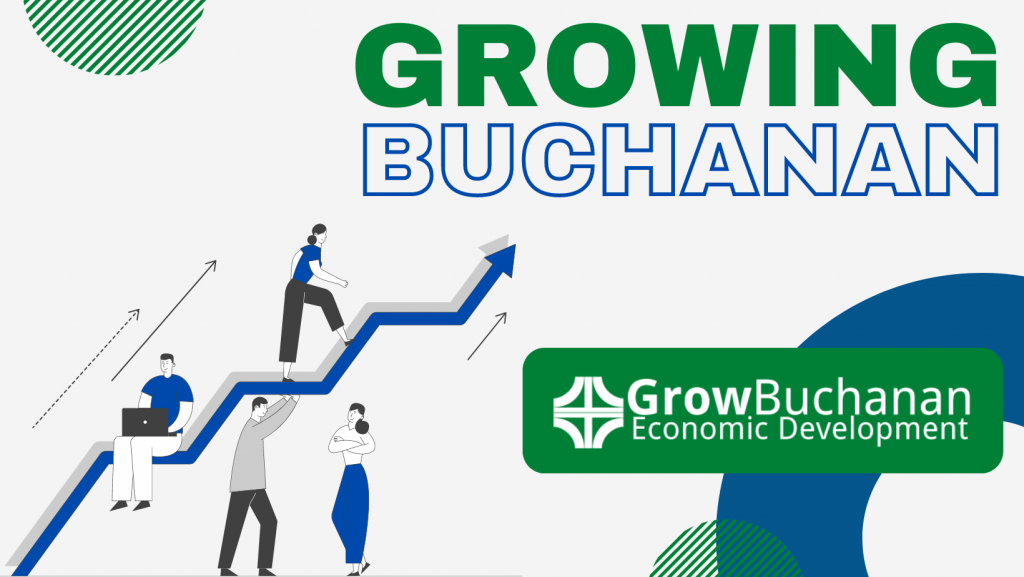 "Our community and county are worth the work our business is putting into growing and expanding."
Growth is not just a mindset, growth is action. Over the last several months, Buchanan County has done just that – grown. From new businesses to new owners in familiar establishments, from facelifts to expansions, Buchanan County has seen it all.
Growth and development are important to a community and county as it provides the foundation to build off to improve the lives of its residents. It helps keep and attract residents, employees, and new businesses. In return it creates economic growth and a better quality of life. The continued investment in Buchanan County has set a momentum for the future.
Not only is the growth beneficial from a business standpoint, but it is valuable to the community. When residents experience the excitement, they want to join the charge. Residents will be more deliberate when spending local. This leads to a growing excitement from outside our county which in return draws more attention to our communities and county, continuing the momentum started within.
When asked what made them decide to invest in Buchanan County, the new owners of Johnson Plumbing, Heating & Cooling, Adam and Stacey Johnson, said, "We decided to invest in Buchanan County because it's home! As the owners of a service-based business especially, we think it is more rewarding to know the people you are servicing. We are more committed to growing our business and expanding our services to help our customers because they are our neighbors, family, and friends. Being based in our hometown gives us so many opportunities to sponsor events and donate to organizations that we attend or use. It makes it more personal when you can see the results of your company's donation in real life. Our community and county are worth the work our business is putting into growing and expanding. Shopping local has always been important to us so we are always looking for anything that our area may need from us that isn't locally available so we can fill that need.  We want to make sure our area continues to thrive for our children so they can continue to live locally."
Now is the time to invest in our county and communities. Join a committee, start a group, maybe even buy a business. Follow your passion and join the momentum.