Watering the Child Care Desert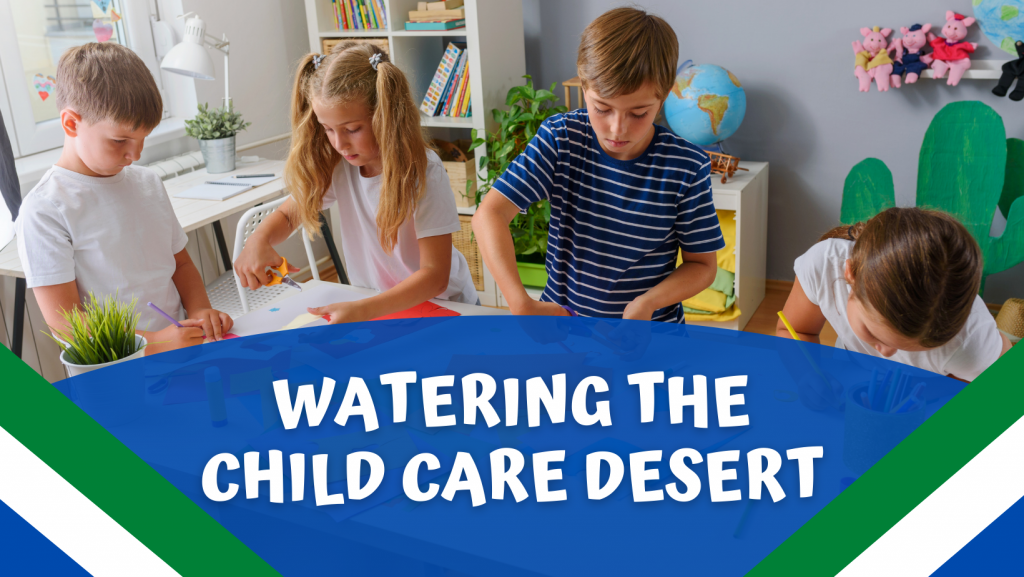 Did you know Iowa loses an estimated $935 million a year due to child care issues (Iowa Association of Business and Industry)? Child care plays an essential role in economic development. Having adequate, high quality child care not only attracts but retains employees. It is no secret that we are in a child care desert. The lack of child care not only effects families, it effects businesses as well. Having adequate care available can increase productivity, increase employee retention, and strengthen community and future workforce. Although necessary, child care is often an overlooked issue.
Your business can support your employees and their child care needs in several ways. Do you know about your employees child care arrangements? Staying informed and making sure your employees are seen and heard by providing families with information on available child care in the area, advocating for your employees and supporting community initiatives, speaking out about the need for adequate, high quality care, or reaching out to your legislators is necessary.
When speaking to Lisa Wood with Child Care Resource and Referral (CCRR), she explained the biggest struggle at this time is funding. "We have to invest in quality, early care or this will continue to be a problem for all businesses." Taking advantage of grants and reaching out to legislators is crucial.
The Child Care Challenge Fund was awarded to two Buchanan County communities, Jesup and Fairbank. Jesup will be using the funds to develop The Right Place Child Care, a new child care center. Fairbank will be using their share to expand their already existing child care center, Little Island Child Care. Buchanan County Economic Development is excited to see this progress being made. It will give parents and families more options for quality child care in Buchanan County. In addition to the recurring Child Care Challenge Fund, a new grant has been made available by the state. This grant is called the Child Care Business Incentive Grant. This grant will be utilized to support local infrastructure investments to build or expand child care facilities as well as supporting arrangements between employers and child care facilities to expand and reserve child care slots.
Check our resources available below!