Free Shop Iowa Workshop! Sign up Now!
Buchanan County Economic Development, Buchanan County ISU Extension and the Independence Area Chamber of Commerce are offering a great opportunity to Buchanan small businesses by offering a FREE Shop Iowa workshop on Monday, March 20th from 6 to 8 pm at Heartland Acres Event Center in Independence. To sign up click HERE!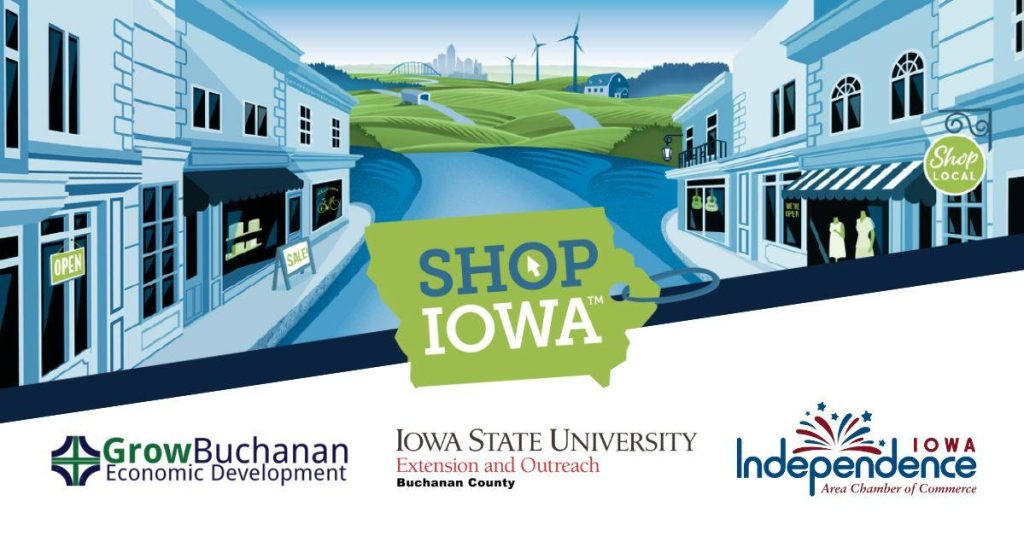 The digital age has ushered in an ever-changing world, and online shopping is becoming the go-to choice for many customers. As such, small and even home-based businesses must capitalize on this opportunity by providing their customers another avenue to purchase their products – beyond traditional store hours. Many small businesses, however, feel their operations are too small to build their own e-commerce website, that they lack the time to manage an online store, or simply aren't sure how to start selling online. If this describes your business, look no further than Shop Iowa.
This will be a informative and working workshop. Cherie Edilson of the CEO and Co-Founder of Member Marketplace, Inc. and the developer of Shop Iowa, along with Jim Thompson who runs Shop Iowa through the Iowa Economic Development Authority (IEDA) will explain how the program works. Shop Iowa, is a FREE initiative of the IEDA and is designed to provide retailers and makers a convenient, secure, and dependable platform for customers to purchase from your business. Through Shop Iowa, your business can have its own online shop, coupled with e-commerce training, seller assistance, and marketing initiatives from the Shop Iowa program and the State of Iowa. Now is the time to broaden your business's reach and explore selling on Shop Iowa. Take advantage of this opportunity and join the upcoming information session and workshop to get your business and products listed on Iowa's small business marketplace.