Ciras NE Iowa Manufacturing Lean Leaders Roundtable  begins Wednesday December 2nd  at 7:30 am and is a bi –weekly event.
Lean manufacturing is a never-ending journey of continuous improvement and constant work to train and encourage your team as they solve problems and improve the company. There are going to be a few bumps along the way. Wouldn't it be nice if you could talk them out among peers?
This twice-monthly webinar is a roundtable discussion that will be held on the first and third Wednesday of every month – a place where northeast Iowa manufacturers will be able to share tips and address issues impacting their operational competitiveness. Steve Wilson, CIRAS strategic advisor for northeast Iowa and an ASQ Lean Six Sigma black belt, will be the moderator. Guests and topics will vary, but the discussion will always be aimed at bringing together organizational Lean leaders in the region.
To sign up for the Lean Leaders Roundtable click

HERE
For those who attended the below webinar, because of technical difficulties we had to reschedule to Thursday, December 10th, 11:45 am to 12:45 pm.
Optimizing Your Process Documentation Efforts Webinar
RESCHEDULED!  This webinar has been rescheduled to Thursday, December 10th from 11:45 am to 12:45 pm.  Does your business need to get organized?  This webinar can help!
To join the webinar simply copy this zoom link https://zoom.us/j/99016039802 put it in your calendar and join us at 11:45 on December 10th!
​The majority of issues organizations face are rooted in either people or process. And if your processes have not been defined, optimized, documented and delegated, you aren't giving your people one of the most important tools they need to succeed ​- the Business Playbook.  So how are they going to do their best work?  Join us as our guest, Jesse DePriest, an executive lean leader with First National Bank and independent consultant, demonstrates how to expedite and optimize the rigorous process documentation process.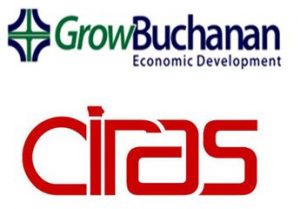 This one-hour webinar is designed to help organizations understand how to make the most of their process documentation efforts – before, during, and after the documentation has been done. Jesse DePriest, an executive Lean leader with First National Bank and an independent consultant, will discuss the options and answer your questions. You'll learn what to document, which level of process hierarchy should be used when, who should be involved in the decisions, and how to ensure that everyone understands, values, and follows your processes. This will lead to increased consistency, accountability, and scalability going forward.
Buchanan County Economic Development has been working  in cooperation with Iowa State University's CIRAS to provide these Webinars for the businesses and industries within Buchanan County.  Thank you for all who have participated and thank you especially to CIRAS and Steven Wilson  for providing quality Webinars for the businesses and industries of Buchanan County!