Marketing and Branding 101
Knowing how to market and brand your business is essential to its success and growth.  Buchanan County Economic Development is offering a class to help ensure your businesses marketing and branding is on the mark!  Join us Tuesday, February 11th for
Marketing and Branding 101 from 2 – 3:30 pm at the Independence Public Library large meeting room, 805 1st St. E.  Click Library Parking for a parking map.  Please park in the area between Lee Mansion and the Accounting Firm.  The workshop is being presented by Lori McConville of McConville Consulting.
Preregistration is required. Due to space limitations, we ask that no more than 2 people per business attend.   Please bring your own laptop computer. Computers will be provided if you do not have a computer.
Time:  2:00 – 3:30 p.m., Tuesday, February 11th. Arrive at least 15 minutes early to set-up your computer.
Location: Independence Public Library Community Room:  Library Parking
Company Name
Number attending
Names of those attending
Will you bring a laptop or do you need the BCEDC to provide you with a computer?
Once you have registered click HERE and fill out the form.
Cost is Free to BCEDC investors, $10 for all others
Payment options are as follows:
Pay at the door
Mail payment to: BCEDC – P.O. Box 109, Independence, Iowa 50644
Or pay by credit card by clicking on the PayPal link below.
Cancellations must be made by  Friday, February 10th.
No shows who have not cancelled by Monday, April 20th will be charged $10
About our Presenter:
Lori McConville brings more than 40 years of strategic sales, marketing and business development experience to McConville Consulting in her role as CEO and Chief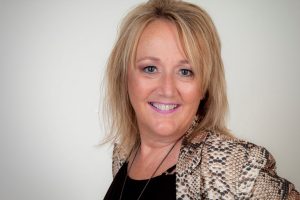 Strategist. Her reputation for self-motivation and result-driven work ethic make her an asset to any team, but her passion for small business, the industry, and excellence make her irreplaceable.
Lori founded McConville Consulting with a vision to provide clients a higher quality, more strategic marketing experience. Lori is a seasoned professional who continuously elevates herself to achieve personal excellence. For the past four decades, she has worked with more than 150 companies and organizations to successfully start, expand or reposition their brands. Throughout her career, she has exhibited exemplary teamwork, integrity, and loyalty. Her unwavering dedication has earned her recognition from the National Association of Professional Women, honoring her as an inspiration and a leader in her industry.
When Lori is not at her business, she serves on several nonprofit boards, enjoys traveling and spending time listening to live entertainment with her family and friends. But most importantly, she loves hanging with her husband Marty and her two daughters Sara and Staci.