Upcoming Buchanan County Job Fair – Register NOW
Buchanan County Businesses Register NOW for the Buchanan County Job Fair – May 4th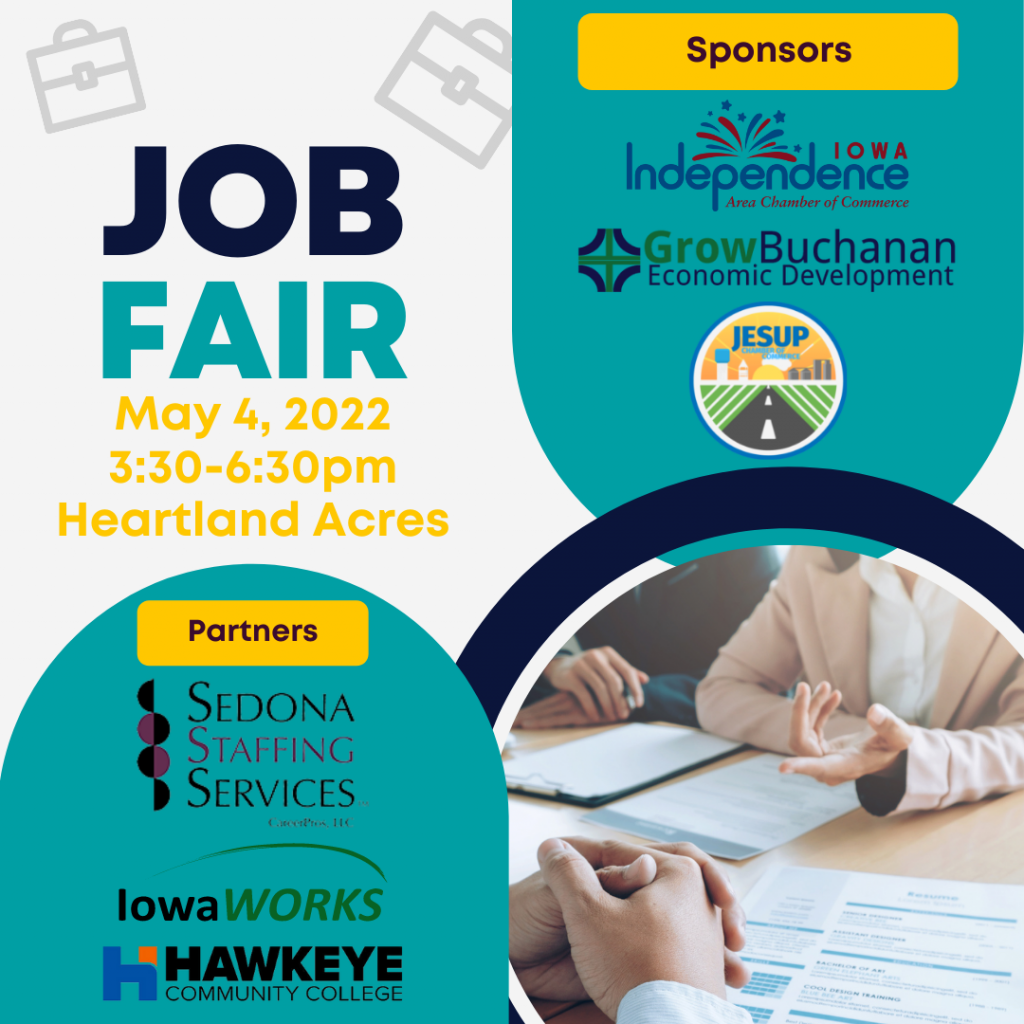 Finding qualified employees may be the biggest challenge your company is facing. The Buchanan County Economic Development Commission (BCEDC), Independence Area Chamber of Commerce and Jesup Chamber of Commerce are hosting a career fair to help in your efforts to find the employees you need. We are also partnering with Iowa Workforce Development and Sedona Staffing to promote this opportunity.
When: Wednesday, May 4th, 3:30-6:30
Where: Heartland Acres Agribition Center, 2600 Swan Lake Blvd., Independence, IA 50644 (Exit 252 Off Hwy. 20 )
Download: Map to Heartland Acres
To participate you must be a Buchanan County business.
Exhibiting companies can register via download: Fillable MS Word format Exhibitor Registration Form
PDF format Exhibitor Registration Form
Cost to exhibit at the Buchanan County Job Fair is $50. Investors in the BCEDC may exhibit for Free
 Pay by credit card by clicking on the PayPal "Buy Now" icon at the bottom of this page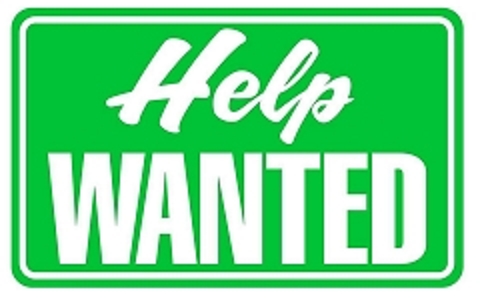  Make Checks payable to: BCEDC Job Fair.
 There are no registration fees for BCEDC Investors
Mail/email the registration form and check (if not paying by PayPal) to:
BCEDC, P.O. Box 109, Independence, IA 50644
director@growbuchanan.com
Exhibitors
Contact Lisa Kremer at BCEDC: 319-334-7497 director@growbuchanan.com
Partner organizations in attendance include Sedona Staffing Services, Iowa Workforce Development and Hawkeye Community College.
Pay your registration fee via PayPal